Thousands of various kinds of music are released every year and numerous new artists emerge in various corners of the world. On top of that, we have a crazy amount of choices offered to us from pop to hip-hop to alternative to K-pop to country including vinyl, re-releases and collectible editions. Let us first take a look at the highlights of the big music album releases of this week.
THE ALBUM: BLACKPINK
Label: YG Entertainment / Interscope Records
Release Date: October 2, 2020
The biggest release of this week is BLACKPINK's debut Korean-language studio music album simply called The Album. This all-female Allstar K-pop group has sung top 40 singles like How You Like That? and Ice Cream with Selena Gomez, plus a surprise Cardi B collaboration Bet You Wanna and the new single Lovesick Girls which will be featured in this upcoming album.
2020: Bon Jovi
Label: Captain Kidd Corp. / Island Records
Release Date: October 2, 2020
New Jersey rock mainstays Bon Jovi have returned with its 15th studio music album called 2020 this week. It was initially planned to release on May 15, 2020. However, due to the coronavirus pandemic, the release date got pushed back to October. Now the legends' political collection arrives just weeks before the US presidential election. On the brighter side, Bon Jovi wrote two more new songs for the record: Do What You Can about the Coronavirus pandemic, and a response to the Black Lives Matter movement and the death of George Floyd titled American Reckoning.
The Rarities: Mariah Carey
Label: Columbia Records
Release Date: October 2, 2020
The most awaited compilation music album of the  "Songbird Supreme," pop superstar Mariah Carey finally released in October this week. She is celebrating 30 years of her singing career since her debut with the release of her highly anticipated memoir, The Meaning of Mariah Carey and three days later Rarities. The album will comprise of 15 unreleased songs plus a live album recorded at The Tokyo Dome in 1996.
A Holly Dolly Christmas: Dolly Parton
Label: Butterfly Records / 12 Tone Music
Release Date: October 2, 2020
Music icon Dolly Parton and American treasure drops her third Christmas music album this week, following 1984's Once Upon a Christmas with Kenny Rogers and 1990's Home for Christmas. It is in collaboration with Miley Cyrus, Billy Ray Cyrus, and Randy Parton.
All Love Everything: Aloe Blacc
Label: Aloe Blacc / BMG
Release Date: October 2, 2020
All Love Everything by the Grammy-nominated artist Aloe Blacc includes the single "I Do," which was released on Valentine's Day earlier this year as a special dedication to Blacc's wife on their 10 year anniversary.
Good Luck with Whatever: Dawes
Label: Rounder Records
Release Date: October 2, 2020
The seventh studio album of LA-based folk-rockers Dawes, Good Luck with Whatever, the band's first full-length project on the Rounder Records label.
SAVAGE MODE II: 21 Savage & Metro Boomin
Label: Slaughter Gang / Epic Records / Boominati Worldwide / Republic Records
Release Date: October 2, 2020
After the success of their last collaboration album Without Warning, 21 Savage & Metro Boomin follow it up with the long-awaited new music album this week, SAVAGE MODE 2. The hard-hitting beats from Young Metro and crisp verses from 21 Savage could make history repeat itself.
Live Around the World: Queen & Adam Lambert
Label: Hollywood Records
Release Date: October 2, 2020
Live Around the World is the first live Queen music album without John Deacon and the late Freddie Mercury released this week. It is a compilation of all the performances from shows in five countries between 2014 and 2020, with the majority of selections featuring their show in Sydney this past February.
Roisin Murphy's newly released album titled Roisin Machine is bang-on-trend. The song is a disco, but less Donna Summer and more Paradise Garage.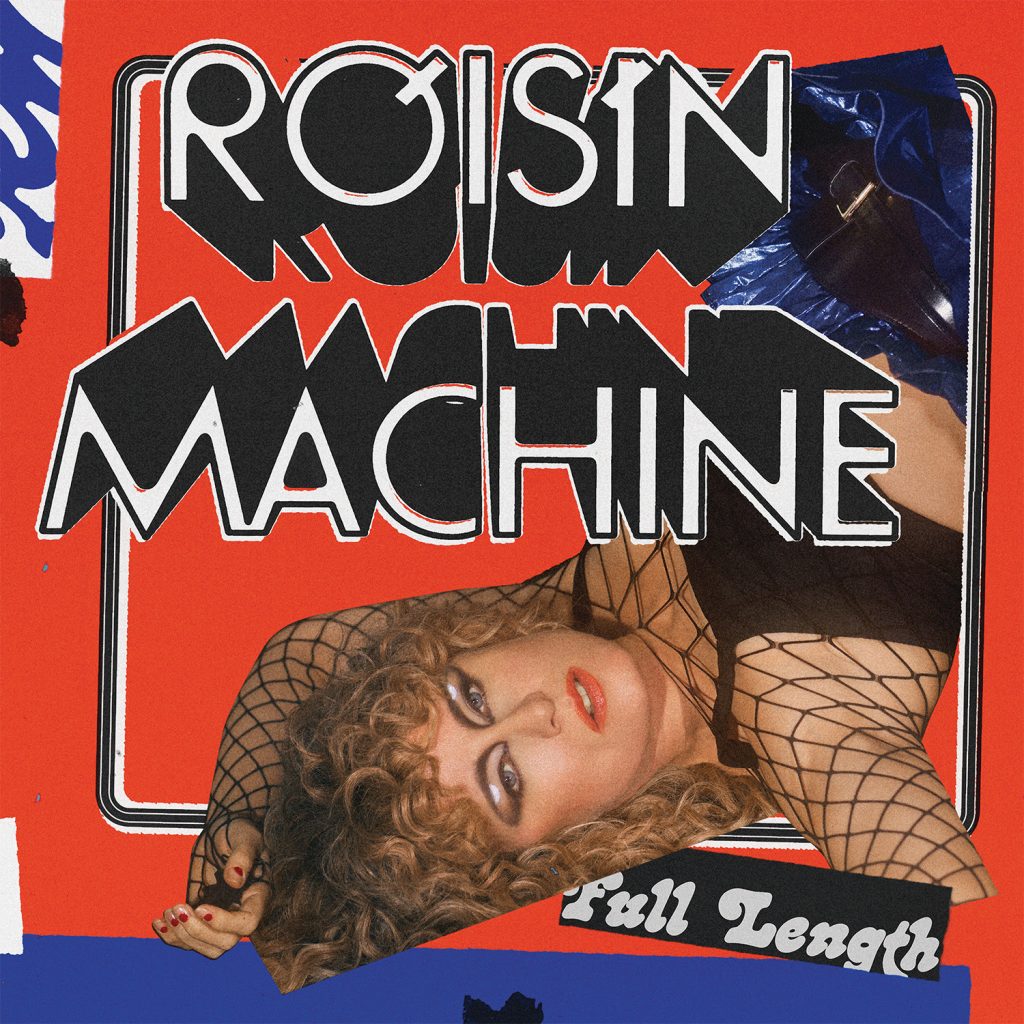 Dance music royalty Groove Armada released their first album in five years – and first with new record label BMG – Edge of the Horizon, which features the trippy lead single Get Out on the Dancefloor ft. Empire of the Sun and Pnau's Nick Littlemore.
Talking about Singles that will be released this week, we have Shawn Mendes' new album, Wonder. Dua Lipa gives Levitating another remix which features US rapper DaBaby. The music video for this will be coming soon. Megan Thee Stallion follows up the success of her recent Number 1 WAP with Don't Stop ft. Young Thug.
Becky Hill, Julia Michaels, London Grammar, Ella Henderson, Demi Lovato, Gary Barlow ft. Michael Buble & Sebastian Yatra, Jorja Smith, and Romy from The XX have also released new tracks this October. Below is the complete list of new music that will be released this week.
Singles
FOREVER ISN'T LONG ENOUGH: ALFIE TEMPLEMAN
SOMEONE SPECIAL: ANNA OF THE NORTH
MURDERER: ARI
HAVE U FOUND WHAT UR LOOKING FOR: ASHTON IRWIN
HOW WAS YOUR DAY: BEABADOOBEE
SPACE: BECKY HILL
ATTENTION: BROOKE SCULLION
WITCHING HOUR: CAMELPHAT FT. WILL EASTON
I'M FEELING IT:CASCADA
ONE DRINK AWAY: CHER LLOYD
FALLING FOR YOU: CLIFF RICHARD
FOR LOVE: COCOPUFFS
UFO: D-BLOCK EUROPE FT. AITCH
STILL HAVE ME: DEMI LOVATO
I GOT YOU: DISCIPLES
BODY LOOSE: DIZZEE RASCAL
WRK DAT BODY: DJ EARL
BABY IT'S YOU: DJ ZINC FT. ANDREYA TRIANA
LEVITATING (REMIX): DUA LIPA FT. DABABY
LAST NIGHT: DUNCAN LAURENCE
DREAM ON ME: ELLA HENDERSON & ROGER SANCHEZ
NOT ANOTHER LOVE SONG: ELLA MAI
PRAYED UP: EMELI SANDE
CHILDREN OF THE INTER
ELITA: GARY BARLOW FT. MICHAEL BUBLE & SEBASTIAN YATRA
THE PINK PHANTOM: GORILLAZ FT. ELTON JOHN & 6LACK
1,000,000 X BETTER: GRIFF & HONNE
MY ANGEL: GUY GARVEY
SAVAGE LOVE – LAXED (SIREN BEAT) (REMIX): JAWSH 685, JASON DERULO & BTS
DIE YOUNG: JESSE JO STARK
THE CHANGE: JOJO
HOMEBODY: JORDIN SPARKS
COME OVER: JORJA SMITH FT. POPCAAN
LIE LIKE THIS: JULIA MICHAELS
THE ONE: KENNY ALLSTAR FT. POTTER PAYPER
4AM: KID BRUNSWICK
EVERYONE CHANGES (REMIX): KODALINE FT. GABRIELLE APLIN
THROUGH THE WINDOW: KRANIUM
NEW OPP BLOCK: K-TRAP FT. ABRA CADABRA
YO SHO: LAVISH K
COLD: LESLIE ODOM JR. FT. SIA
CALIFORNIAN SOIL: LONDON GRAMMAR
OOPS (I): LOST KINGS FT. TY DOLLA $IGN & GASHI
TRUST THE PROCESS: MAGNUS CHAPPLE
PNE: MASTER PEACE
TONIGHT IS THE NIGHT: MCFLY
DON'T STOP: MEGAN THEE STALLION FT. YOUNG THUG
HEART OF GLASS (LIVE FROM THE IHEART RADIO FESTIVAL): MILEY CYRUS
AT MY DOOR:MOY
BLEND: NETSKY, RUDIMENTAL & AFRONAUT ZU
YOU WERE THE RIGHT TURN: OLIVER COLE
DOS UNO NUEVE: OMAR APOLLO
FOOT DOWN: OZ
STFU:PHEM
HILARY: RESPONS FT. SAMM HENSHAW & BARNEY ARTIST
LIFETIME: ROMY
ALL I WANT: SECONDCITY & PAUL WOOLFORD FT. ANDREA MARTIN
WONDER: SHAWN MENDES
YOU AND I: SHIV
TARANTINO: STEVE AOKI & TIMMY TRUMPET FT. STARX
KILL ME: SUNDARA KARMA
HAPPY PLACE: TODDLA T & JADA KINGDOM
AMEN: TOM GRENNAN
MOVIE STAR: TRAGIC SASHA
BETTER: VAMPS
FALLIN': WHY DON'T WE
EVERYONE IS SO IN LOVE WITH YOU: WOMEN
Albums
SAVAGE MODE 2: 21 SAVAGE & METRO BOOMIN
PERSONAL HISTORY: AILBHE REDDY
FOREVER CLASSIC: ALEX GOUGH
ALL LOVE EVERYTHING: ALOE BLACC
SONGS FROM MY HEART: AMANDA HOLDEN
MANIFEST: AMARANTHE
ENDARKENMENT: ANAAL NATHRAKH
LOVE MAKES THE WORLD [EP]: ANDREW FARRISS
GOLD: BANGLES
THE ALBUM: BLACKPINK
DISTORTION: 1989-2019: BOB MOULD
2020: BON JOVI
CMFT: COREY TAYLOR
STRANGERS / LOVERS: DAGNY
NOTHING MUCH HAS CHANGED, I DON'T FEEL THE SAME [EP]: DANIELA ANDRADE
GO BRAVELY: DENISE CHAILA
A HOLLY DOLLY CHRISTMAS: DOLLY PARTON
ALFREDO: FREDDIE GIBBS & THE ALCHEMIST
BOXES [EP]: GAVIN JAMES
STEVE LEE – THE EYES OF A TIGER: IN MEMORY OF OUR UNFORGOTTEN FRIEND: GOTTHARD
SPAIN: GRAEME DUFFIN
EDGE OF THE HORIZON: GROOVE ARMADA
WHATEVER IT IS: HELLO FOREVER
I'D RATHER DIE THAN LET YOU IN: HUNNA
YOU'VE ALWAYS BEEN HERE: THE JADED HEARTS CLUB
STAR WARS – EPISODE IV: A NEW HOPE [VINYL]: JOHN WILLIAMS
SHIVER: JONSI
VIOLET BENT BACKWARDS OVER THE GRASS: LANA DEL REY
MAMA'S BOY: LANY
THE RARITIES: MARIAH CAREY
RUNNING TOGETHER: MARTY WILDE
MELANIE C: MELANIE C
DUSK [EP]: MXMTOON
POWER, CORRUPTION AND LIES (DEFINITIVE EDITION): NEW ORDER
LOVE AND HEARTACHE [EP]: NICK WILSON
(WHAT'S THE STORY) MORNING GLORY? 25TH ANNIVERSARY LIMITED EDITION [VINYL]:
OASIS
COVERS EP1 [EP]: PATRICIA LALOR
LIVE AROUND THE WORLD: QUEEN + ADAM LAMBERT
METTAVOLUTION LIVE: RODRIGO Y GABRIELA
ROISIN MACHINE: ROISIN MURPHY
DIGGING DEEP: SUBTERRANEA: ROBERT PLANT
US + THEM: ROGERS WATERS
THE WOMAN IN ME (DIAMOND EDITION): SHANIA TWAIN
A BLUE STATE [EP]: TAYLA PARX
THE 80S ALBUM: VARIOUS ARTISTS