Yes, it is still 2020. Yes, the pandemic ISN'T over. But does that stop top style icons from showing off their red carpet looks? Definitely not! Unlike Cannes, the Venice Film Festival decided to go old school with a 'physical' red carpet and event albeit with a shorter guest list for sure and proper social distancing measures. The Venice Film Festival gave us a chance to see the lasts fashion trends and styles on our favorite celebrities! The addition to the usually jaw dropping style, is our very own, favorite face mask as well. Bet we all can now ace the mask game, with some inspiration from these celebs.
Presenting, the BEST LOOKS FROM THE 77TH VENICE FILM FESTIVAL!
Cate Blanchett at the 'Amants' premiere, September 2020.
The actress wore a reworked hand-embroidered floral patched asymmetric top by Alexander McQueen and a wool silk tuxedo jacket and trousers for the premiere of 'Amants'.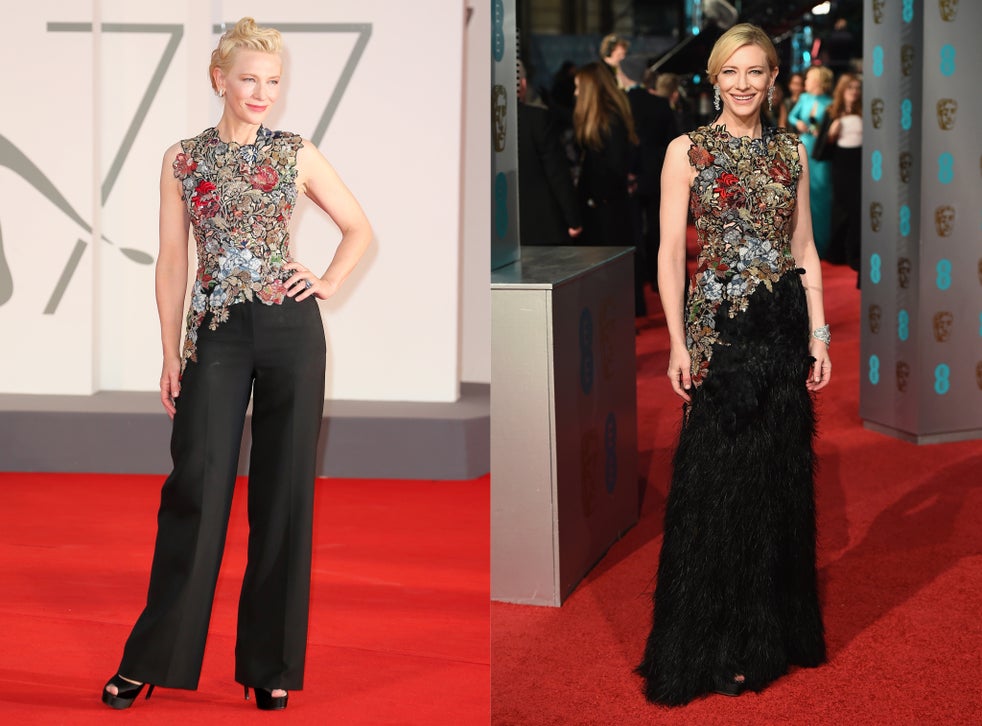 The look was originally made for her appearance at the EE British Academy film BAFTA awards in London in February 2016.
The Oscar winner will be donating the outfit to an auction on ChicRelief, a non-profit organisation founded by stylist Elizabeth Stewart, benefiting UN Women and Facing History and Ourselves.
The outfit stole the show with its perfect blend of intricate and simple. It wasn't an elaborate dress which most celebrities put on for such events. Cate, however, SLAYED this intermediate ratio.
Cate Blanchett at the Venice Film Festival opening ceremony, September 2020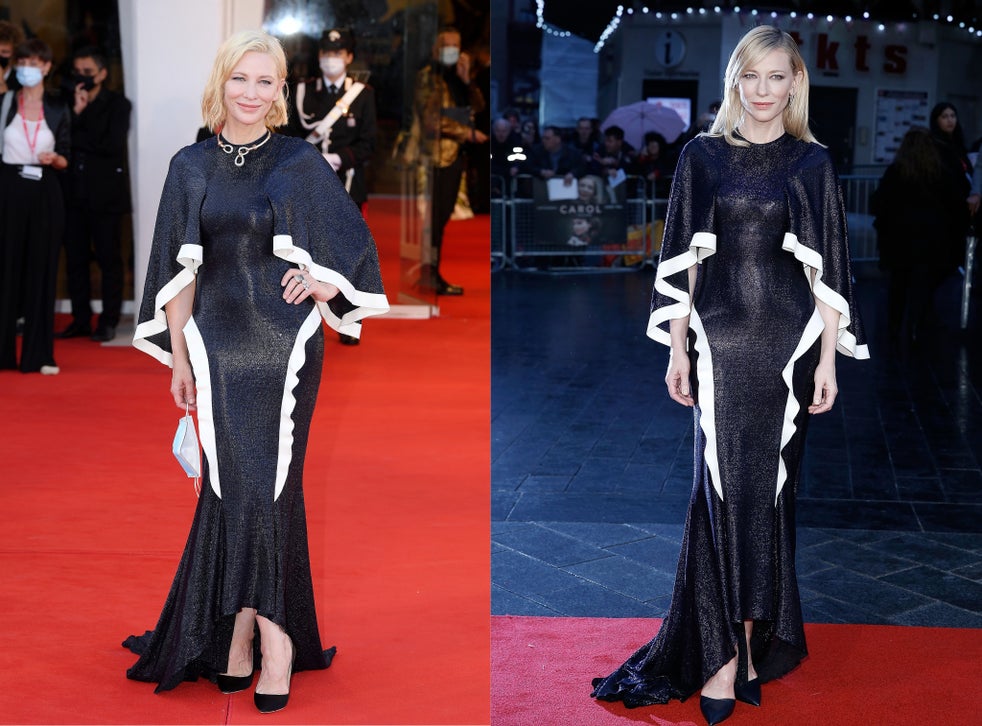 Blanchett wore a sequinned gown by Esteban Cortazar, alongside her medical mask, for the event.
Cate, the president of the jury, in fact repeated an outfit as an effort to move forward towards sustainable fashion as well, with a repeated black and white cape.
"It's chic to repeat! Cate Blanchett has decided to re-wear some of her most cherished looks at this year's Venice Film Festival," Stewart said.
Taylor Hill at the Venice Film Festival 'Amants' premiere, September 2020
The model wore Etro shoes and a midnight blue velvet and silk satin dressing gown with blue Paisley printed pumps for the occasion.
She teamed the look with Chopard jewellery. She wore a choker type necklace and feathery black earrings.
Tilda Swinton at the opening Ceremony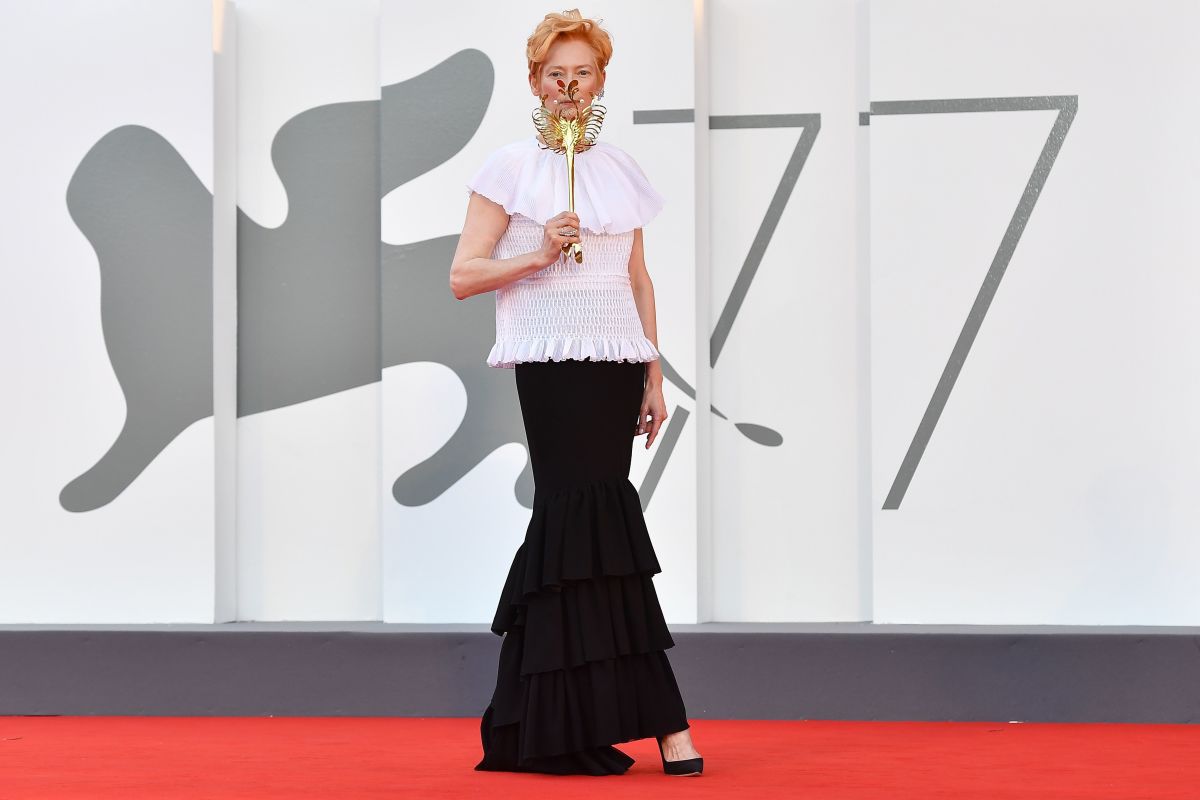 The star arrived at the opening ceremony and screening of "Lacci" in black and white Chanel Haute Couture from its Spring 2020 runway show in January, which she accessorized with a masquerade-style gold mask, as well as a CDC-approved face covering. She wore Chanel for this event. The chic, elite look was carried very well by the star.
Tilda Swinton arrives at the Venice Film Festival, September 2020
The 59-year-old wore vibrantly-hued pyjama-style jacket and trousers, with royal blue velvet slippers, and an orange face mask to arrive at the film festival.
These were my favourite Venice Film Festival looks from the red carpet 2020.
The 77th Venice Film Festival broke records by being one of the first such event to occur in this roller coaster of a year. And it did not disappoint!